SIFT is a Christian charity seeking to bring hope to the poor of Nicaragua, Central America, through projects in health, education, and housing.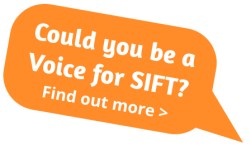 ---


SIFT Sunday is an opportunity for your church to celebrate and promote SIFT's work.
Please save the date of Sunday 29th April and visit our SIFT Sunday page to find out how you can be involved!
---
Bringing hope to Nicaragua
Nicaragua is the poorest country in Latin America, with around 15% of the rural population living in extreme poverty, on less than £1 a day.
Last year 4,244 people from rural villages on the island of Ometepe received affordable healthcare at a SIFT clinic, including free medicines.
Our education sponsorship scheme enables 120 children from poor families to go to a good quality school and receive a high standard of education.
Our work is funded thanks to the generosity of individuals, churches and trusts. 71p out of every pound given goes directly to projects in Nicaragua.