SIFT is a Christian charity seeking to bring hope to the poor of Nicaragua, Central America, through projects in health, education, and housing.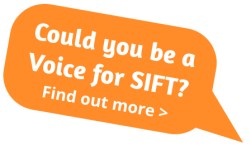 ---

Graham Knight is walking 112 miles of the North Wales Coast Path from Chester to Snowdon. If you'd like help him reach his target of £2,000, which will provide two months of medicines for SIFT's health clinics, please visit his fundraising page. Thank you!
---
Bringing hope to Nicaragua
Nicaragua is the poorest country in Latin America, with around 15% of the rural population living in extreme poverty, on less than £1 a day.
Last year 4,244 people from rural villages on the island of Ometepe received affordable healthcare at a SIFT clinic, including free medicines.
Our education sponsorship scheme enables 120 children from poor families to go to a good quality school and receive a high standard of education.
Our work is funded thanks to the generosity of individuals, churches and trusts. 71p out of every pound given goes directly to projects in Nicaragua.