There are many ways in which you can support SIFT's work amongst the poor of Nicaragua. Here are some ideas to get you started. For more information or fundraising resources please get in touch with Graham Knight, our Executive Officer.
Fundraising events
Sponsored events are a great way for you and your friends to help the poor whilst doing something that you love. Walking, cycling, climbing, an adventure of a lifetime or a challenge in your lunchtime – where will your imagination take you?
Or why not bring your community together with a coffee morning, quiz night or cake sale? These are fantastic opportunities to promote the work of SIFT in your area and raise some money at the same time.
Please get in touch if you need help with resources for your event, such as presentations, display materials or sponsorship forms.
Recycling schemes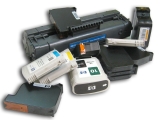 Recycle4charity allows you to raise money for SIFT by recycling your old inkjet cartridges. To get started, register with Recycle4charity, choosing SIFT as your beneficiary. You will then receive freepost recycling bags which you can use to send your cartridges for recycling. Original inkjet cartridges can earn a £1 donation to SIFT and save them from going to landfill.
Shopping and searching

If you shop online then EasyFundraising makes it easy for you to support SIFT at the same time! Simply head over to the EasyFundraising website, create an account and then search for your favourite retailers to continue shopping. Retailers give a percentage of the sale amount to SIFT as a donation, and some also have special offers that you can claim.
SIFT also has a search page on EasySearch, a search engine supplied by EasyFundraising. EasySearch is completely free and every search made raises money for SIFT.